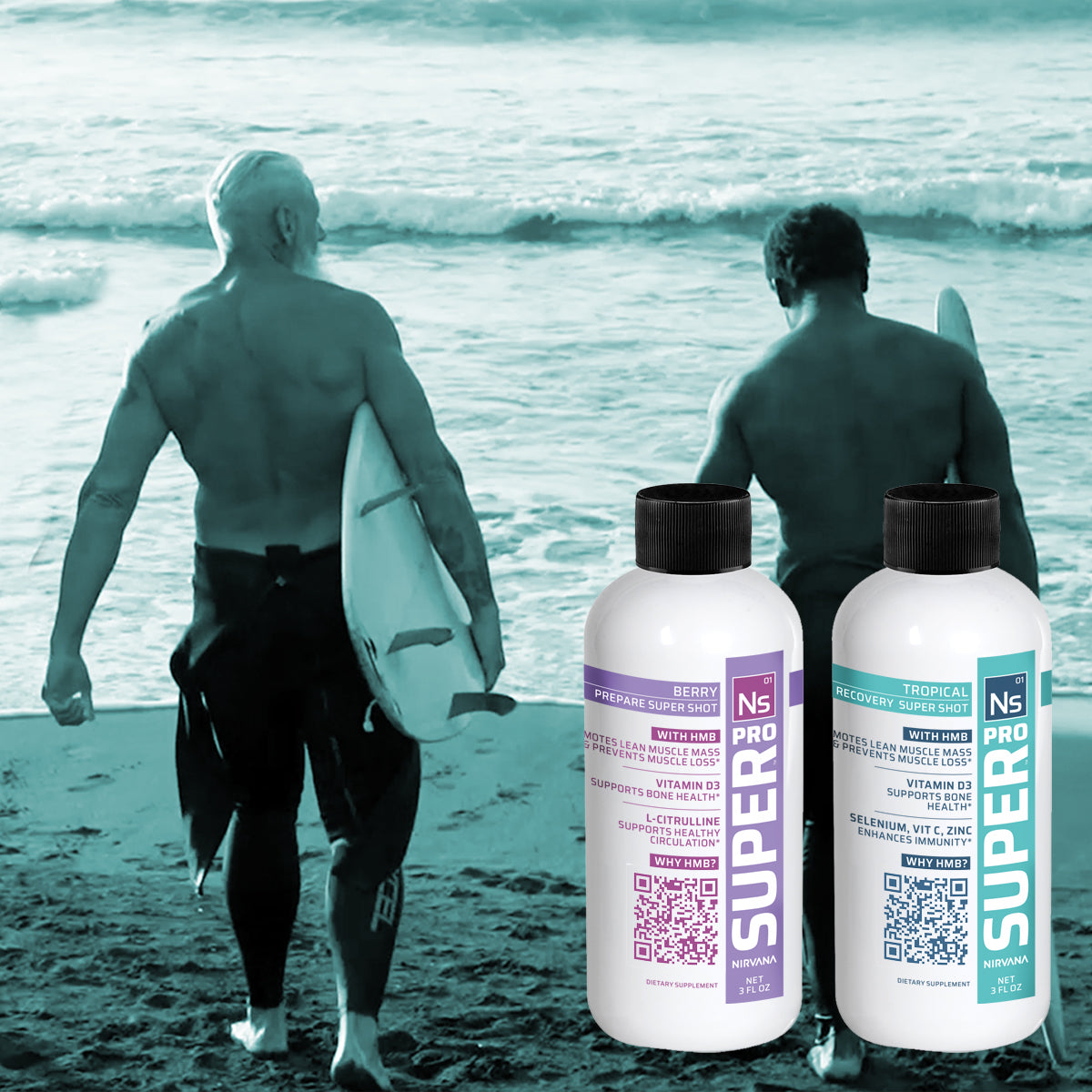 Announcing
Nirvana Super™ PRO
PREPARE and RECOVER wellness supplements will soon be available across a network of 1,500 physicians and surgeons across the U.S.
Be prepared and optimize outcomes associated with physical wellness and recovery.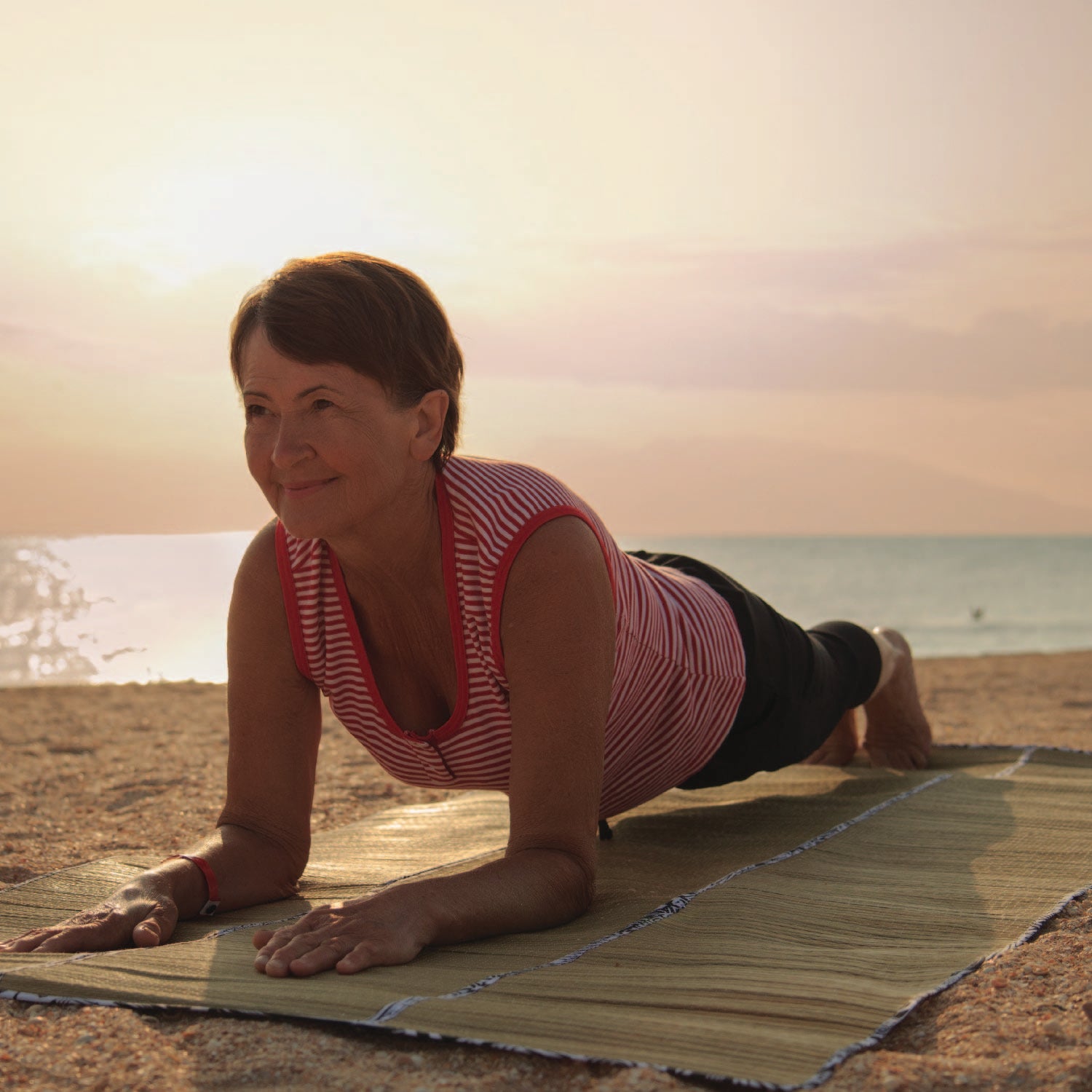 Studies show that a high percentage of people planning to have surgery tend to be deficient in key nutrients. Nirvana Super™ PRO PREPARE and RECOVER provide an excellent source of those nutrients. In addition, nutrients in these products:

- Help reduce temporary inflammation associated with exercise*
- Help maintain lean muscle mass*
- Promote immune system function*
- Help you handle stress better*
- Reduce oxidative stress*
- Support cardiovascular function*
- Maintain lean muscle*
- Support physical performance*
*These statements have not been evaluated by the Food and Drug Administration. This product is not intended to diagnose, treat, cure, or prevent any disease.
What is in Nirvana Super™ PRO that will help me prepare and recover?
MyHMB Clear®
is the most effective form of HMB (Beta-Hydroxy Beta-Methylbutyrate). It has been studied for 30+ years and received $500M worth of NIH funding. HMB has been shown to support the building of lean muscle mass, improve endurance, and provide faster recovery from intense exercise and training.*
Vitamin D3
This nutrient plays a crucial role in muscle and bone health and immune function. Vitamin D3 acts as a complementary sidekick, supporting muscular function. This includes promoting your body's absorption of calcium and magnesium, vital minerals for muscular contraction, relaxation and strength.*
B-Complex Vitamins (including B6, Biotin & Niacinamide)
These play a crucial role in energy production and physical performance. They participate in key metabolic reactions that convert carbohydrates, proteins, and fats into usable energy for the body. Additionally, B-Complex vitamins support red blood cell production, which helps deliver oxygen to the muscles during exercise, needed for endurance and performance. And, these vitamins contribute to the maintenance of a healthy nervous system and aid in DNA synthesis, promoting overall wellness.*
Resveratrol
Resveratrol is a powerful antioxidant found in grapes, peanuts & Japanese Knotweed, made famous due to "French paradox". Research has shown that Resveratrol has cardiovascular benefits, including supporting arterial flexibility, reducing inflammation due to physical overexertion and supporting joint comfort.*
MyHMB Clear®
is the most effective form of HMB (Beta-Hydroxy Beta-Methylbutyrate). It has been studied for 30+ years and received $500M worth of NIH funding. HMB has been shown to support the building of lean muscle mass, improve endurance, and provide faster recovery from intense exercise and training.*
Vitamin D3
This nutrient plays a crucial role in muscle and bone health and immune function. Vitamin D3 acts as a complementary sidekick, supporting muscular function. This includes promoting your body's absorption of calcium and magnesium, vital minerals for muscular contraction, relaxation and strength.*
B-Complex Vitamins (including B6, Biotin & Niacinamide)
These play a crucial role in energy production and physical performance. They participate in key metabolic reactions that convert carbohydrates, proteins, and fats into usable energy for the body. Additionally, B-Complex vitamins support red blood cell production, which helps deliver oxygen to the muscles during exercise, needed for endurance and performance. And, these vitamins contribute to the maintenance of a healthy nervous system and aid in DNA synthesis, promoting overall wellness.*
Resveratrol
Resveratrol is a powerful antioxidant found in grapes, peanuts & Japanese Knotweed, made famous due to "French paradox". Research has shown that Resveratrol has cardiovascular benefits, including supporting arterial flexibility, reducing inflammation due to physical overexertion and supporting joint comfort.*